Sofa "Butterfly" : thought for design and comfort
Console "Air" : clean lines for a minimalistic design
Table "Canopée" : invite nature in your living space
Aesthetic and comfort of each piece are thought simultaneously
Fully hand-crafted designer furniture
Romuald Fleury mainly uses wood and metal (steel, stainless steel…). He particularly loves playing with contrasts, which is a way for him to better reveal the qualities of the materials he uses. His urge for experimentation is very strong, he is constantly searching for new ways to associate different kinds of materials.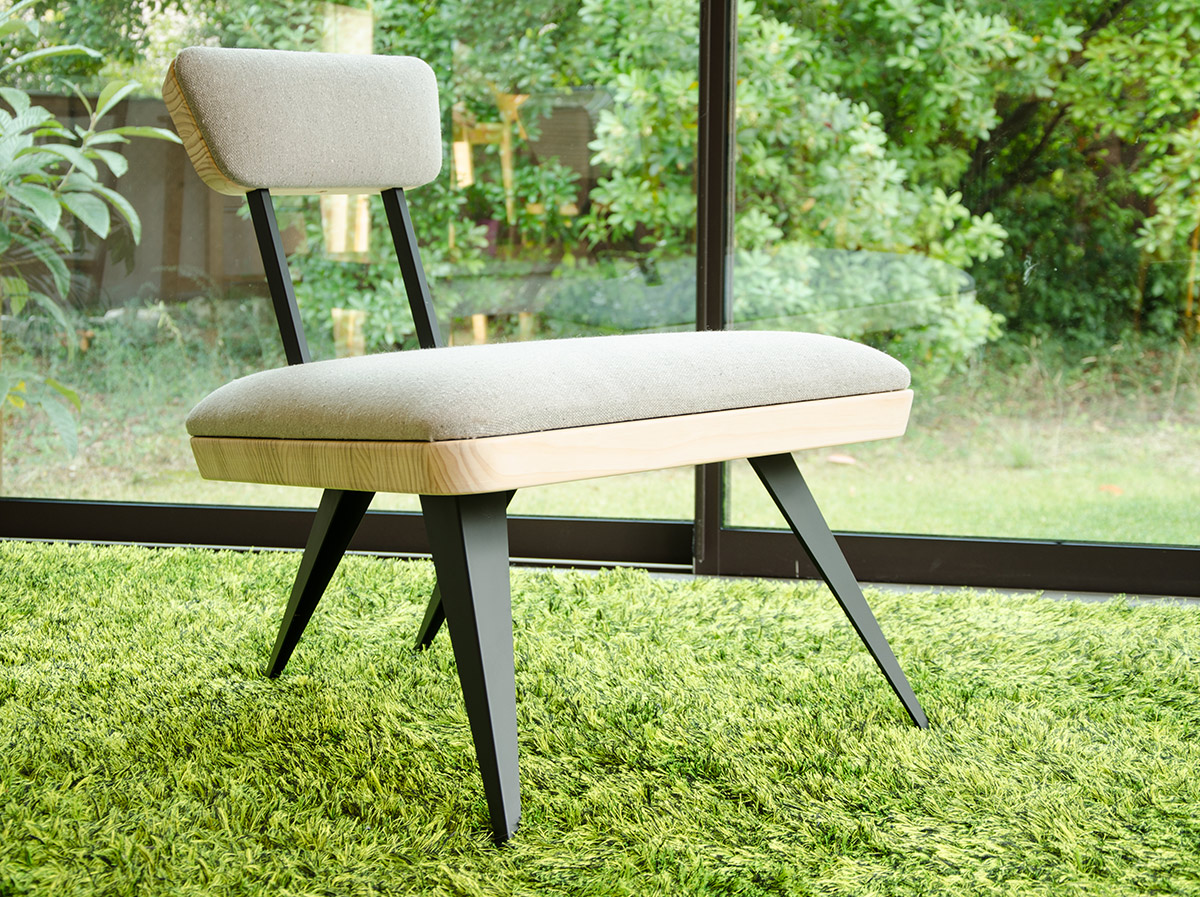 Technical constraint is a door to creativity
Romuald Fleury designs his furniture creations with a natural and respectful spirit of the materials and essences he uses. He is particularly careful about the contrasts between the materials he uses and the association of tense lines and sensuous curves in any of his sketches.
Furniture pieces that displays the passion of their creator
The creator loves contemporary architecture, bio-morphism and clean lines graphic design ; these inspirations are clearly visible in his furniture creations. The names of his pieces are evocative: the Console "Air" appears to be levitating inside its glass casing, or the Sofa "Butterfly", whose seat and back are unfolding like butterfly wings.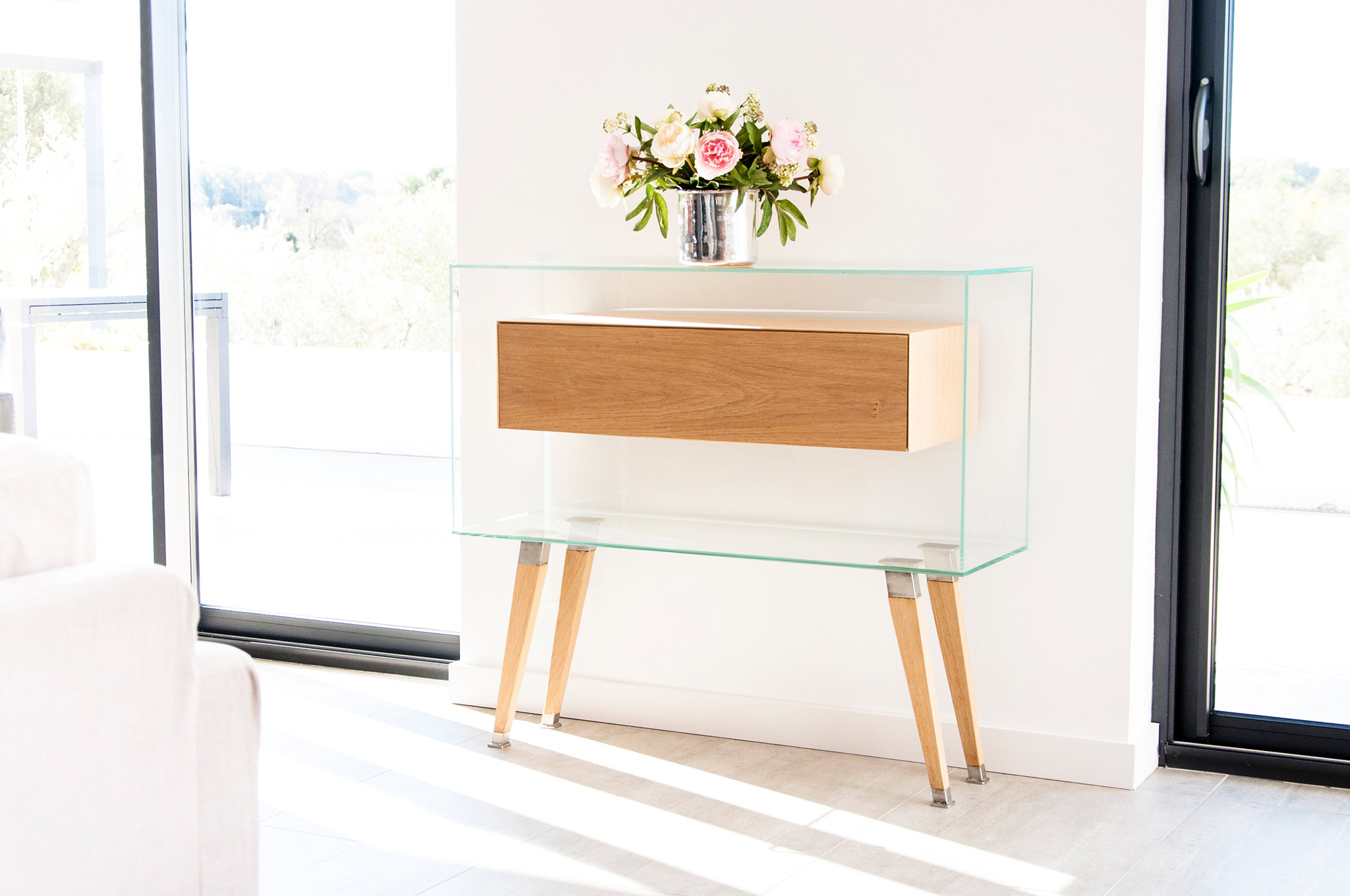 Discover every piece of furniture crafted by Romuald Fleury, Artisan Designer
Designed to be adapted to any interior, hand-crafted in his workshop with care and passion selecting exclusive quality materials, they can entirely be personalized to match your interior and your wishes.
Romuald carefully listened to my expectations cefore creating this console. It meant a lot me to research for the lines of this furniture that I dearly wanted, and Romuald Fleury gave me absolute satisfaction. Marie-Cécile B.
I met Romuald Fleury at the Ob'Art convention in Montpellier. I was instantly seduced by his search for quality in selecting and choosing materials. A must-see furniture designer for the originality of his creations. Xavier F.
I was looking for my whole family for a table that was unique and original, to eat or help the children with their homework. I found in Romuald Fleury a careful listener and he personalized for us his Table K.Ro : magic ! Chantal P.
In perfect match with your own style
Each and every creation by Romuald Fleury is entirely hand-crafted and can match your own personality: sizes, materials, finishes …many options enable you to personalize your selected piece of furniture according to your own wishes.
Contact me so we can talk about your projects: