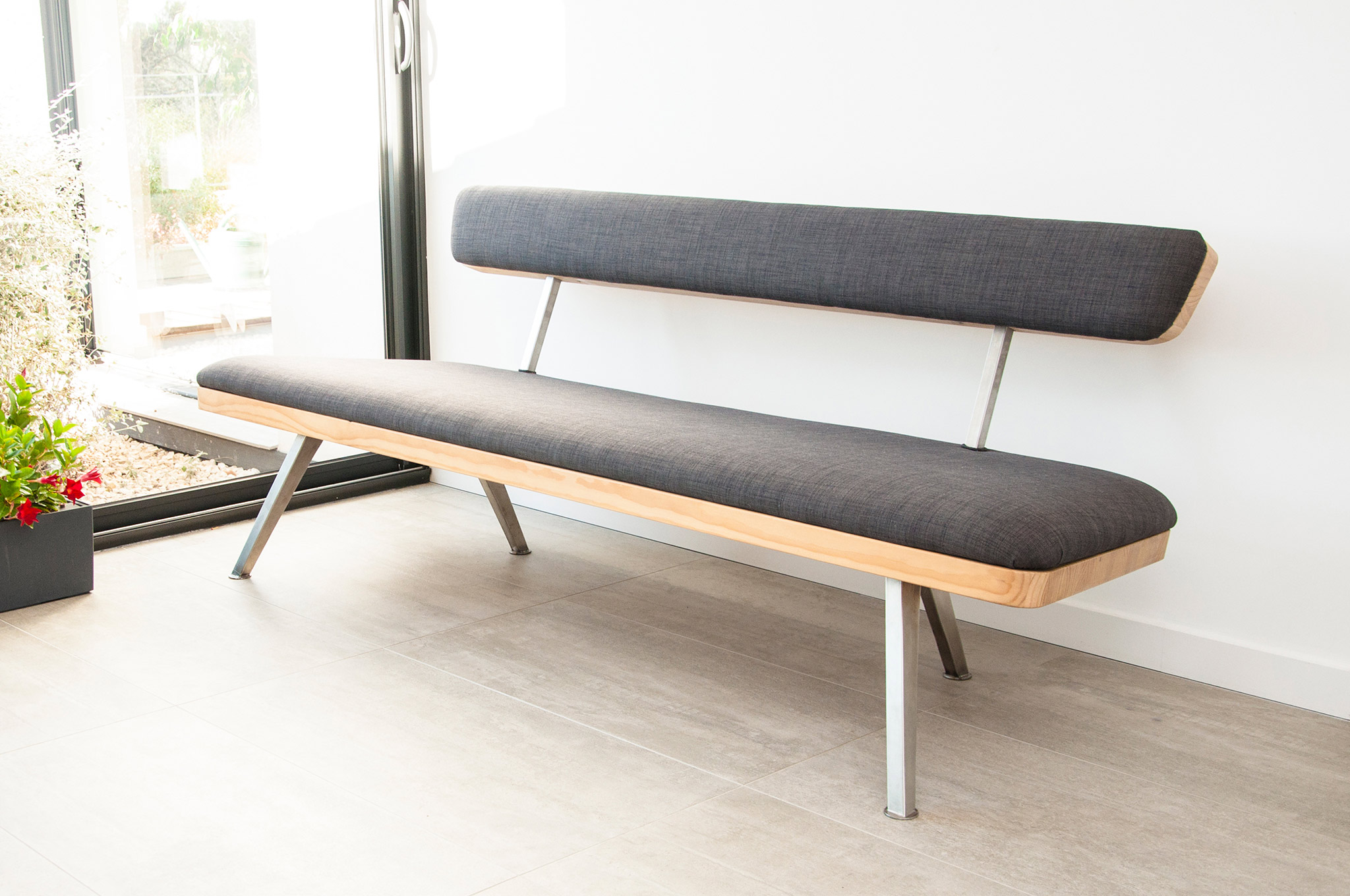 Sofa "Butterfly"
Created for effective design and maximum comfort, the Sofa "Butterfly", born from the imagination of Romuald Fleury, offers its modern curves and warm comfort to every avant-garde design amateur. It
coordinates with the Armchair "Butterfly".
An attractive piece of furniture for its lines and its comfortable seating.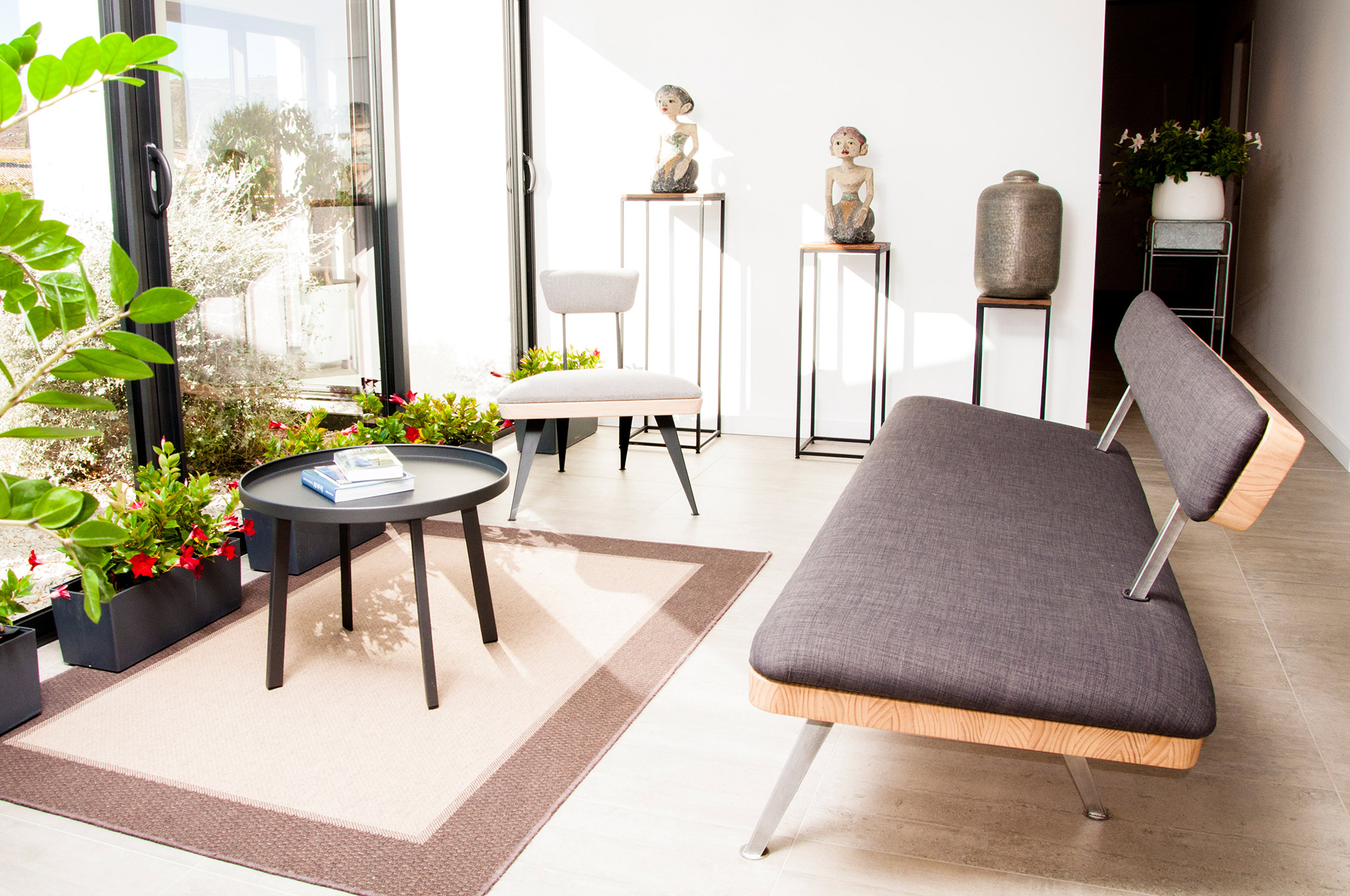 Just like any furniture design by Romuald Fleury, the Sofa "Butterfly" can be entirely customized:
sizes : 3 seated (model shown), or 2 seated (consult me for specific sizes);
any fabric …or natural/tinted leather;
selected wood varieties (pine or oak);
leg frame raw steel, processed, or painted;
etc.
In perfect match with your own style
Each and every creation by Romuald Fleury is entirely hand-crafted and can match your own personality: sizes, materials, finishes …many options enable you to personalize your selected piece of furniture according to your own wishes.
Contact me so we can talk about your projects: