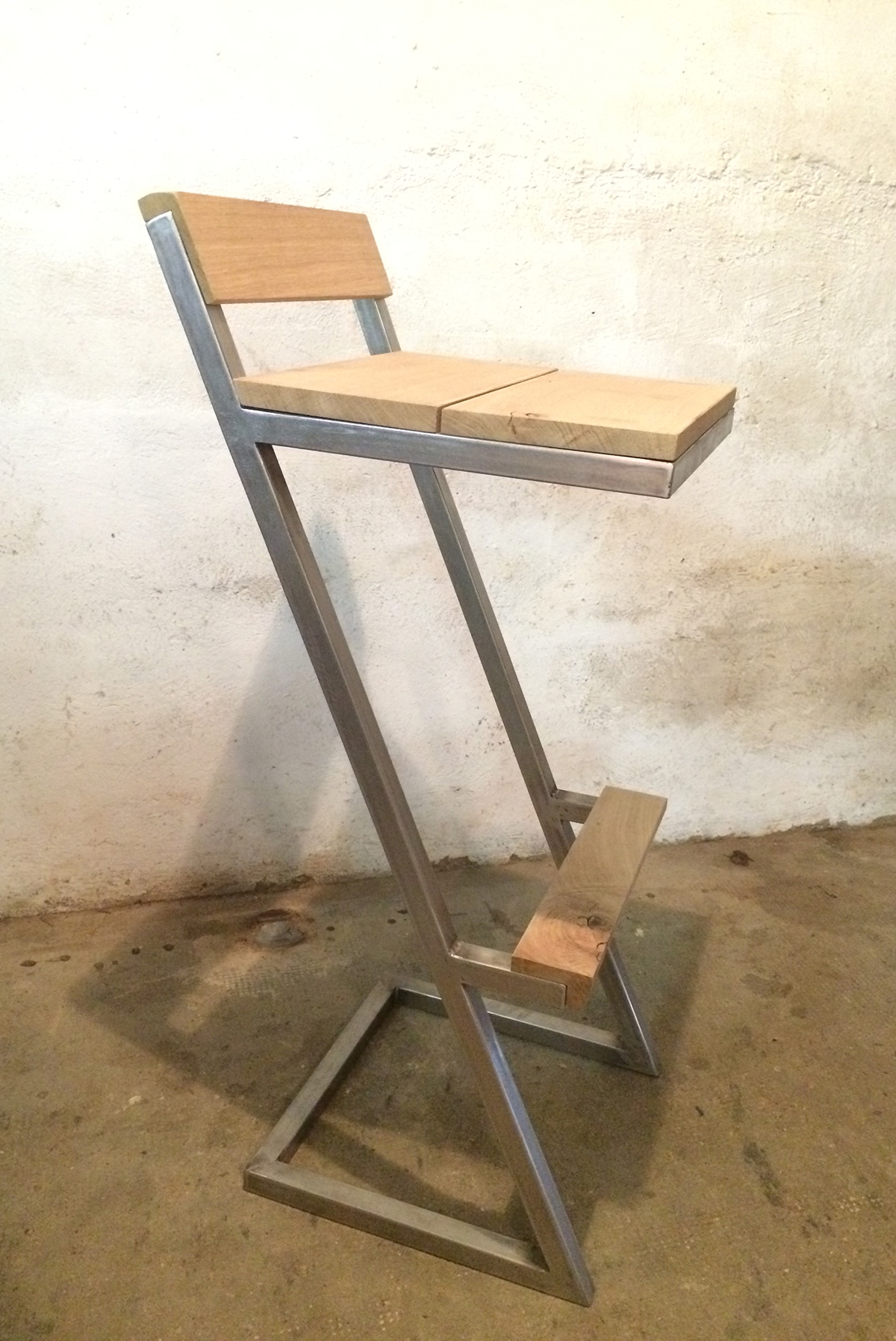 Barstool "Z"
The Barstool "Z" brings to your interior the personality of its pure lines and offers you by contrast its comfort : the warm selected oak combines with a stance studied to suit you naturally.
Materials:
Seat and back: oak
Frame: stainless steel
Just like any furniture design by Romuald Fleury, the Barstool "Z" can be entirely customized:
sizes;
selected wood varieties;
leg frame raw steel, processed, or painted;
etc.
In perfect match with your own style
Each and every creation by Romuald Fleury is entirely hand-crafted and can match your own personality: sizes, materials, finishes …many options enable you to personalize your selected piece of furniture according to your own wishes.
Contact me so we can talk about your projects: